BigDataCamp LA 2014
Co-Hosted By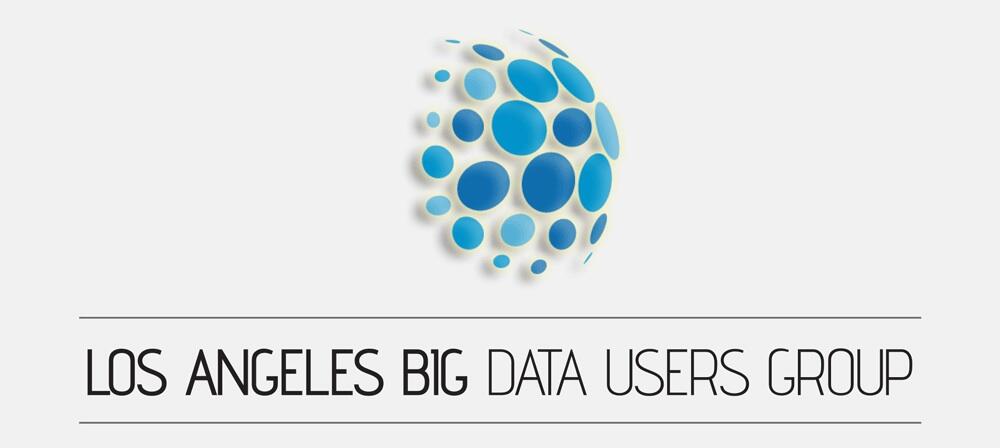 Registration is now closed. Over 900 Signed-up!! See Schedule Below ...
What do Amazon, Rackspace, MongoDB, Activision, MapR, Cloudera, Hortonworks, Lynda.com, Nielsen, Factual, Meetup.com, Datameer, Trace3, Wibidata, Apache, VoltDB, Teradata, MaxCDN, Wipro & IBM have in common? Easy - they are all speaking at this year's BigDataCamp LA 2014.
With over 25 talks not including tutorials, this year's BigDataCamp LA promises to become one of the most interesting big data events of the year.
As before, this event is completely free!
Driving Directions:
We are located between Aviation and Sepulveda Blvd. off of Imperial Hwy.  You turn south on Kilroy Center Drive into the complex and you will see visitor parking structure on your Right.
MAP: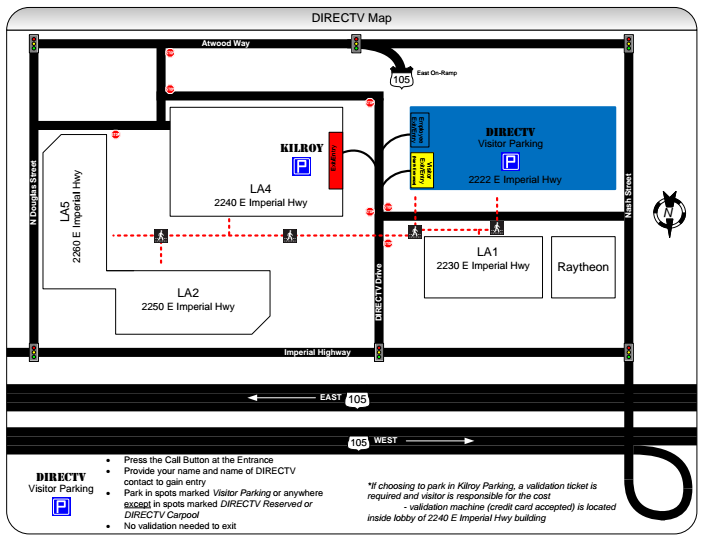 Visitor Parking:
Visitors/guests are required to park in the P1 parking structure.

Reserved visitor spots marked "Visitor Parking Only"  are now available through the North entrance of the P1 parking structure.   

Visitors/guests should pull up to the gate arm, press the intercom button and advise security that they are a DIRECTV visitor for Big data event., provide their name 

No validation is required and the gate arm will automatically raise upon exit. 
Co-organizers & Volunteers:
Bala Esakkinathan

of DIRECTV

Bose Athota

Hawing Jiang

 

of DIRECTV

Kaloyan Todorov

Kingshuk Chaterjee

Lauren Estella

Lisa Snow MacDonald

Thao Ton

Tseng Chan

Caroline Rose

Surender Gupta 

of DIRECTV

Kranthi Amrutham

 

of DIRECTV

Sandeep Reddi Garlapati

 

of DIRECTV

Uday Ravuri

 

of DIRECTV

Mohan Giramkar

 

of DIRECTV

Vijay Arumugaperumal

 

of DIRECTV

Ashok K Sahu

 

of DIRECTV

Dongsu Lee

 

of DIRECTV

Sateesh Reddi Nallamilli

 

of DIRECTV
Facilitator: Dave Nielsen of Platform D
Follow us at http://twitter.com/bigdatacamp
Follow us at http://twitter.com/bigdatala
Like us on Facebook
Session Schedule
View All
| Jun 14, 2014 | Room | Session Name |
| --- | --- | --- |
| 8:00 am - 9:00 am | Lobby | Registration, Coffee, Bagels & Networking |
| 9:00 am - 10:25 am | Main Hall | Big Data on the Bleeding Edge - More, better, faster by Lynn Langit |
| 9:00 am - 10:25 am | Main Hall | Evolution of the Big Data Stack by Jonathan Hsieh |
| 9:00 am - 10:25 am | Main Hall | Dr. Konstantin "Cos" Boudnik, VP at WANdisco |
| 9:00 am - 10:25 am | Main Hall | The State of Big Data in LA - Jonathan Gray, CEO & co-founder of Continuuity |
| 10:30 am - 12:00 pm | 130 | Tutorials (90 mins) - Hadoop Fundamentals by Santosh Jha of Aziksa, Ends at 12:00 PM |
| 10:30 am - 11:10 am | 138 | Sponsored Talk - Apache Tez by Bikas Saha of Hortonworks |
| 10:30 am - 11:10 am | 140 | Sponsored Talk - Malware Detection Using Spark by Sungwook Yoon of MapR |
| 11:15 am - 11:55 am | 128 | Hadoop - How to Amplify and Proliferate Your Big Data Model by Tim Bezold of Datameer |
| 11:15 am - 11:55 am | 138 | NoSQL - The Imminent Fracture in Corporate Data Architecture: Fast + Big by Scott Jar of VoltDB |
| 11:15 am - 11:55 am | 140 | Data Science - The Future's so bright (You can barely make any predictions about it) by Timothy Shea of DataSift |
| 12:00 pm - 1:00 pm | Cafeteria | Lunch |
| 1:00 pm - 1:40 pm | 128 | Hadoop - Apache Tajo: An open source Big data warehouse system on Hadoop by Hyunsik Choi of Gruter |
| 1:00 pm - 1:40 pm | 130 | Tutorials (90 mins) - Pig: The Prequel to SQL by David Wolcott of Lynda.com, Ends at 2:30 PM |
| 1:00 pm - 1:40 pm | 138 | NoSQL - Aggregation Options for MongoDB by Asya Kamsky of MongoDB |
| 1:00 pm - 1:40 pm | 140 | Data Science at CARD.com: Starting Small with Big (Data) Dreams by Ajay Gopal of CARD.com |
| 1:45 pm - 2:25 pm | 128 | NoSQL - Don't reinvent the big data wheel! Building real-time, big data applications on Cassandra with the open-source Kiji project by Clinton Kelly of WibiData |
| 1:45 pm - 2:25 pm | 138 | Hadoop - Hive 0.13: An upgrade in Performance, Scaling, Security and Multi-tenancy by Vikram Dixit K of Hortonworks |
| 1:45 pm - 2:25 pm | 140 | Data Science - Data Science: Methods & Tools by Szilard Pafka of Epoch & LA Data Meetups |
| 2:30 pm - 3:10 pm | 128 | Hadoop - Impala Under the Covers by Ahad Rana of Factual |
| 2:30 pm - 3:10 pm | 130 | Big Data - Hybrid Architecture for Integrated User View of Data of different Temperature and Velocity by Peyman Mohajerian of Teradata |
| 2:30 pm - 3:10 pm | 138 | Data Science - Call of Data: Navigating a virtual Warzone in Call of Duty by Dylan Rogerson of Activision |
| 2:30 pm - 3:10 pm | 140 | NoSQL - Big Data on the Bleeding Edge - More, Better, Faster |
| 3:15 pm - 3:45 pm | Lobby | Coffee Break |
| 3:45 pm - 4:25 pm | 128 | Sponsored Talk - Cloudera and Spark: Fast, Powerful Data Processing in the Enterprise Data Hub by Ben White of Cloudera |
| 3:45 pm - 4:25 pm | 130 | Big Data - From Big Data to Big Insight by Dr. Alex Liu of IBM |
| 3:45 pm - 4:25 pm | 138 | Sponsored Talk - Big Data and Lynda.com by Subash D'Souza of Lynda.com |
| 3:45 pm - 4:25 pm | 140 | Sponsored Talk - Rethinking SQL for Big data – Don't compromise on flexibility or performance by Neeraja Rentachintala of MapR |
| 4:30 pm - 5:10 pm | 128 | Data Science - The Role of Data Science in Asking and Answering 'Good' Questions by Eric Kostello of Nielsen |
| 4:30 pm - 5:10 pm | 130 | Big Data - Introduction To Apache Storm by Joe Rossi of Trace3 |
| 4:30 pm - 5:10 pm | 138 | NoSQL - NoSQL on the Amazon Cloud: DynamoDB by Michael Limcaco of Amazon |
| 4:30 pm - 5:10 pm | 140 | Hadoop - Yarns about YARN: Migrating to MapReduce v2 by Kathleen Ting of Cloudera |
| 5:15 pm - 5:55 pm | 128 | NoSQL - Computable Object Store with OpenStack Swift and ZeroVM by Adrian Otto of Rackspace |
| 5:15 pm - 5:55 pm | 130 | Big Data - Empowering Your Customers With Your Big Data by Taylor Dondich of MaxCDN |
| 5:15 pm - 5:55 pm | 138 | Data Science - Supervised Learning for Recommendations @ Meetup by Evan Estola of Meetup.com |
| 5:15 pm - 5:55 pm | 140 | Hadoop - Wadoop - Xtensible Security Framework for Hadoop by Vivek Shrivastava of Wipro |
| 6:00 pm - 7:00 pm | Cafeteria | Networking Event |