BigDataCamp LA 2014
---
Co-Hosted By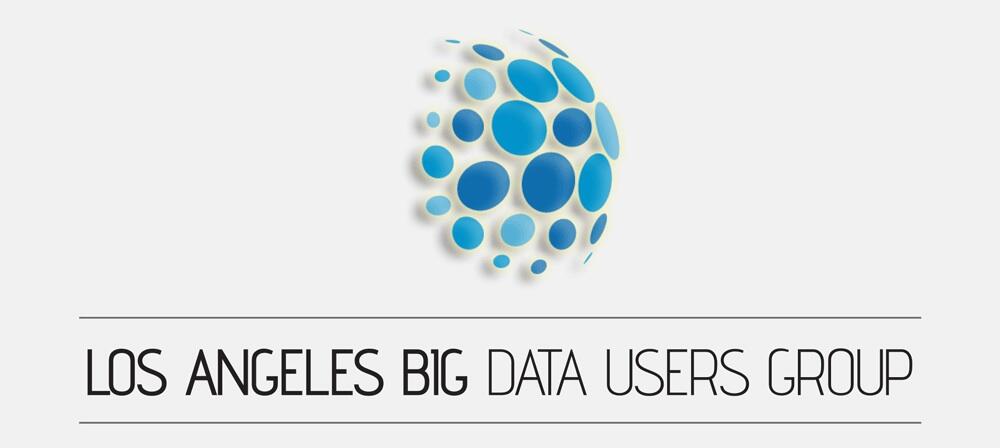 Registration is now closed. Over 900 Signed-up!! See Schedule Below ...
What do Amazon, Rackspace, MongoDB, Activision, MapR, Cloudera, Hortonworks, Lynda.com, Nielsen, Factual, Meetup.com, Datameer, Trace3, Wibidata, Apache, VoltDB, Teradata, MaxCDN, Wipro & IBM have in common? Easy - they are all speaking at this year's BigDataCamp LA 2014.
With over 25 talks not including tutorials, this year's BigDataCamp LA promises to become one of the most interesting big data events of the year.
As before, this event is completely free!
Driving Directions:
We are located between Aviation and Sepulveda Blvd. off of Imperial Hwy.  You turn south on Kilroy Center Drive into the complex and you will see visitor parking structure on your Right.
MAP: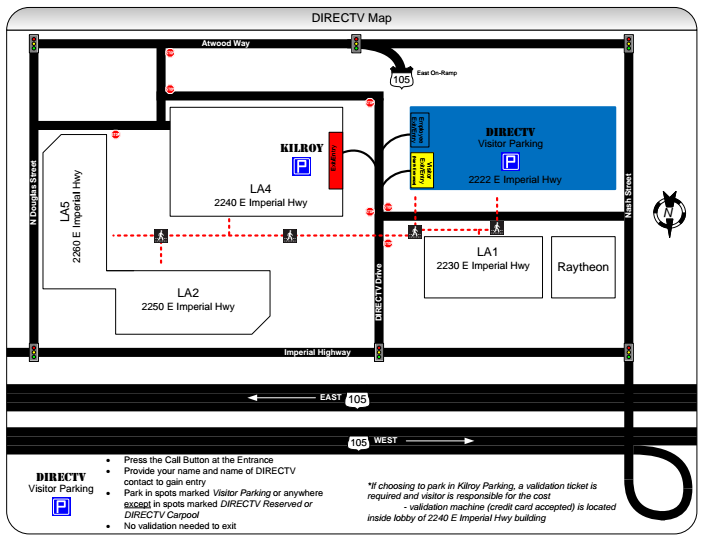 Visitor Parking:
Visitors/guests are required to park in the P1 parking structure.

Reserved visitor spots marked "Visitor Parking Only"  are now available through the North entrance of the P1 parking structure.   

Visitors/guests should pull up to the gate arm, press the intercom button and advise security that they are a DIRECTV visitor for Big data event., provide their name 

No validation is required and the gate arm will automatically raise upon exit. 
Co-organizers & Volunteers:
Bala Esakkinathan

of DIRECTV

Bose Athota

Hawing Jiang

 

of DIRECTV

Kaloyan Todorov

Kingshuk Chaterjee

Lauren Estella

Lisa Snow MacDonald

Thao Ton

Tseng Chan

Caroline Rose

Surender Gupta 

of DIRECTV

Kranthi Amrutham

 

of DIRECTV

Sandeep Reddi Garlapati

 

of DIRECTV

Uday Ravuri

 

of DIRECTV

Mohan Giramkar

 

of DIRECTV

Vijay Arumugaperumal

 

of DIRECTV

Ashok K Sahu

 

of DIRECTV

Dongsu Lee

 

of DIRECTV

Sateesh Reddi Nallamilli

 

of DIRECTV
Facilitator: Dave Nielsen of Platform D
Follow us at http://twitter.com/bigdatacamp
Follow us at http://twitter.com/bigdatala
Like us on Facebook
BigDataCamp LA 2013
---
BigDataCamp is an unconference for users of Big Data technologies to exchange ideas in a loosely distributed format. Following some short talks, attendees are encouraged to share thoughts in open discussions with community-proposed topics, including Lightning Talks & Unconference Sessions. 
Data engineers, enterprise architects, developers, analysts, data mining and business intelligence professionals are encouraged to attend and mix with other members of the community.
BigDataCamp LA takes place at Shopzilla. We invite all attendees and anyone else interested in Big Data to join us for a lively discussion, finger food, and a frosty beverage or two.
Schedule: Nov 16, 2013
8:30am - Registration, Coffee, Bagels & Networking
9:30am - Welcome, Thank-you & Introductions
9:45am - Keynote 1: "Quantum Computing" by Llewellyn Falco
10:00am - Sponsored Lightning Talk #1 "Stinger - Interactive Query with Hive" by Grant Liu of Hortonworks
10:05am - Keynote 2: "Big Data in LA" by Jody Mulkey, EVP at Ticketmaster
10:20am - Sponsored Lightning Talk #2 by Alex Behm of Cloudera
10:25am - Keynote 3: "Big Data in the Entertainment Industry: Xavier Kochhar, CEO of SDI interviewed by James Dix, Senior Media & Entertainment Analyst from Wedbush" by Xavier Kochhar
10:50am - Sponsored Lightning Talk #3 by Aleksandar Bradic of SupplyFrame
10:55am - Sponsored Lightning Talk #4 by Jayesh Bhayani, CTO of Shopzilla
11:00am - Coffee Break
11:15am - Breakout Sessions - Round 1
"Impala: A Modern, Open Source SQL Engine for Hadoop" by Alex Behm
"Intro to R Workshop" by Ray DiGiacomo, Jr.
"Intro to Big Data & Map Reduce" by Dave Nielsen
[cancelled] "Developer's Guide to Coprocessors" by John Weatherford
12:00pm - Lunch
1:00pm - Community Announcements
1:15pm - Breakout Sessions - Round 2
2:00pm - Breakout Sessions - Round 3
3:00pm - Afternon Break
3:15pm - Breakout Sessions - Round 4
"Real Time Streaming Analytics on HBase at Kelley Blue Book" by Richard Larson
"Exploring Enron Email Dataset with Kiji and Hive" by Lee Sheng
"What the #### is Accumulo?" by Eric Newton
4:00pm - Breakout Sessions - Round 5
4:45pm - Breakout Sessions - Round 6
5:30pm - Wrap-up
6:00pm - Head to a nearby bar?
Organizer: Subash D'Souza of Los Angeles Hadoop Users Group-LA-HUG 
Facilitator: Dave Nielsen of Platform D 
Volunteers:
Nuri Halperin
Roger Lam
Oszie Tarula
Tim Triche, Jr.
Matti Siltanen
Prasan Samtani
Siddhartha Gunda
Bose Athota
Kingshuk Chatterjee
Follow us at http://twitter.com/bigdatacamp
Tag Cloud (based on topics proposed during registration):
access alternatives analysis analytics architecture awsbased batch best business case cloud computing datadistributed exists file financial flume full future getting going graphshadoop hdfs important language learning management map-reduce mining models nlp nosql practices predictive processing real-time report social solutions storage structured system text used visualization wants web